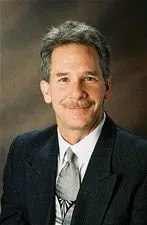 Dr. Randy Conger graduated with a Bachelor of Science and Doctorate from Palmer College of Chiropractic in 1988. Prior to studying at Palmer, he attended Northeast Missouri State University. Dr. Conger has been in practice for over 30 years, with licenses in Missouri, Washington and North and South Carolina. After practicing in Washington state with the largest clinic system in the Northwest, he provided vacation relief in over 50 clinics. He has been serving the Charlotte Metro area since 1993.
Since he began practicing chiropractic, Dr. Conger has kept current with continuing educational classes, as well as obtaining Certification as a Chiropractic Sports Physician and more recently obtaining a Diplomate in the American Academy of Spine Physicians (www.spinephysicians.org ), ensuring that his patients receive the most comprehensive and advanced chiropractic care.
As Chairman of the I'm a Kool Kid Foundation, a group of individuals dedicated to placing Treasure Chests in pediatric oncology hospitals ( www.imakoolkid.org ), he assists his wife, Melanie, their five children and many valued and appreciated volunteers in raising funds to further this cause.